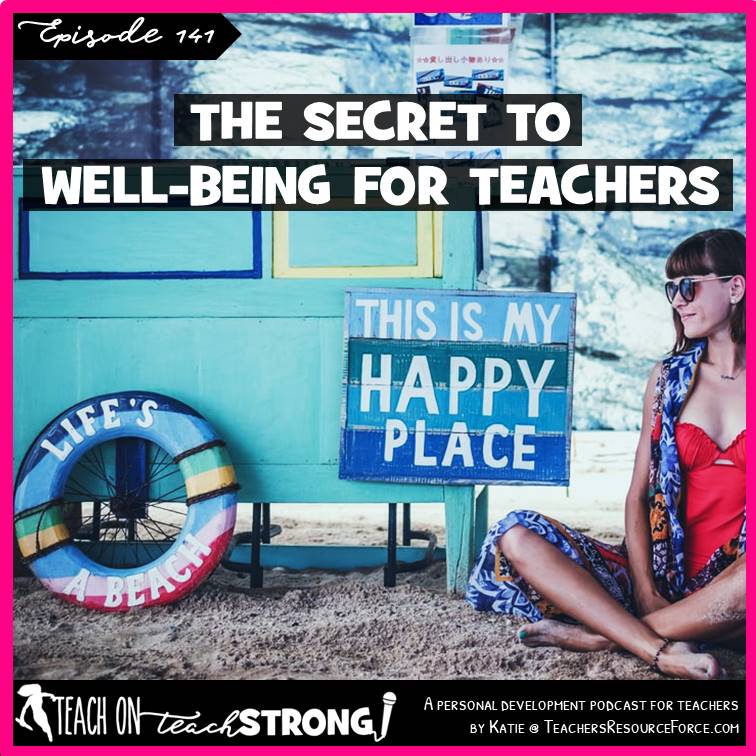 Oh hey, I'm back! I hope you had a restful break if you were off and that you're raring to go this school year!
This episode is all about the secret to well-being for teachers. "Well-being" has become a bit of a buzz word recently, but in some cases the true essence has been watered down to basic advice like "have a bubble bath and drink wine" that isn't actually helpful...
In fact, well-being is so much more than just unwinding at the end of the day. In this episode you will learn what well-being really is and you'll gain actionable tips for how you can take control to maintain a positive well-being this school year! 
This is lesson 1 of a brand new pod-course on the topic well-being for teachers. The rest of the lessons will be launched every week elsewhere. If you want to access all 7 lessons for free and you're here before August 25th 2019, you can sign up here: