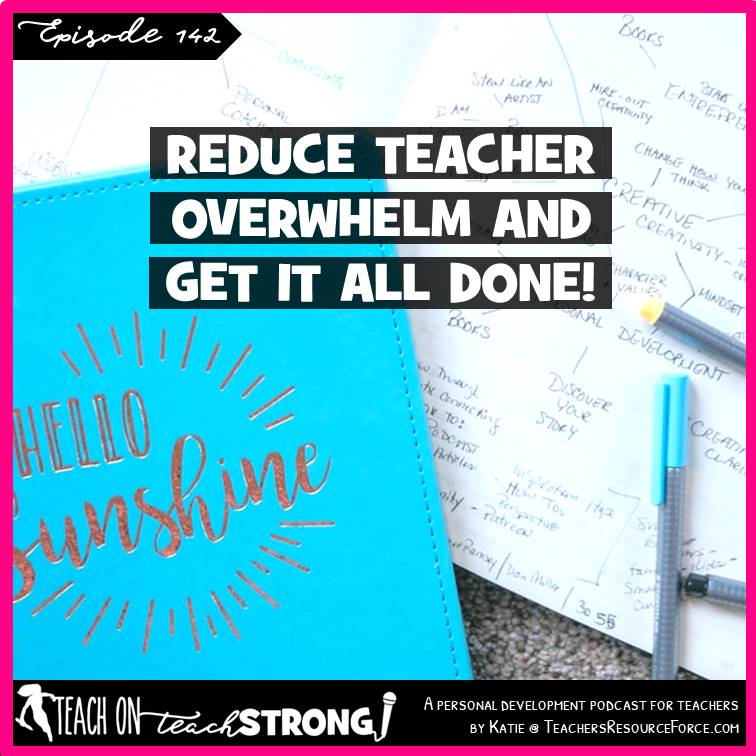 I'm back to school and the reality has hit! There is always so much to do at the beginning of the school year that I found myself feeling overwhelmed... So I stopped and reflected on what I could do to reduce these feelings and still do all the things I need to get done.
Join me in today's episode where I share a journey with you on a new strategy I have discovered. I share how it is working out for me over a week's period via pod-vlog entries as I drive to and from work and you will hear the ups and the downs and how this really works for teachers!
This method has revolutionised how I get things done while still remaining sane, I hope you try it out and that it helps you too.
For more, check out: www.teachonteachstrong.com